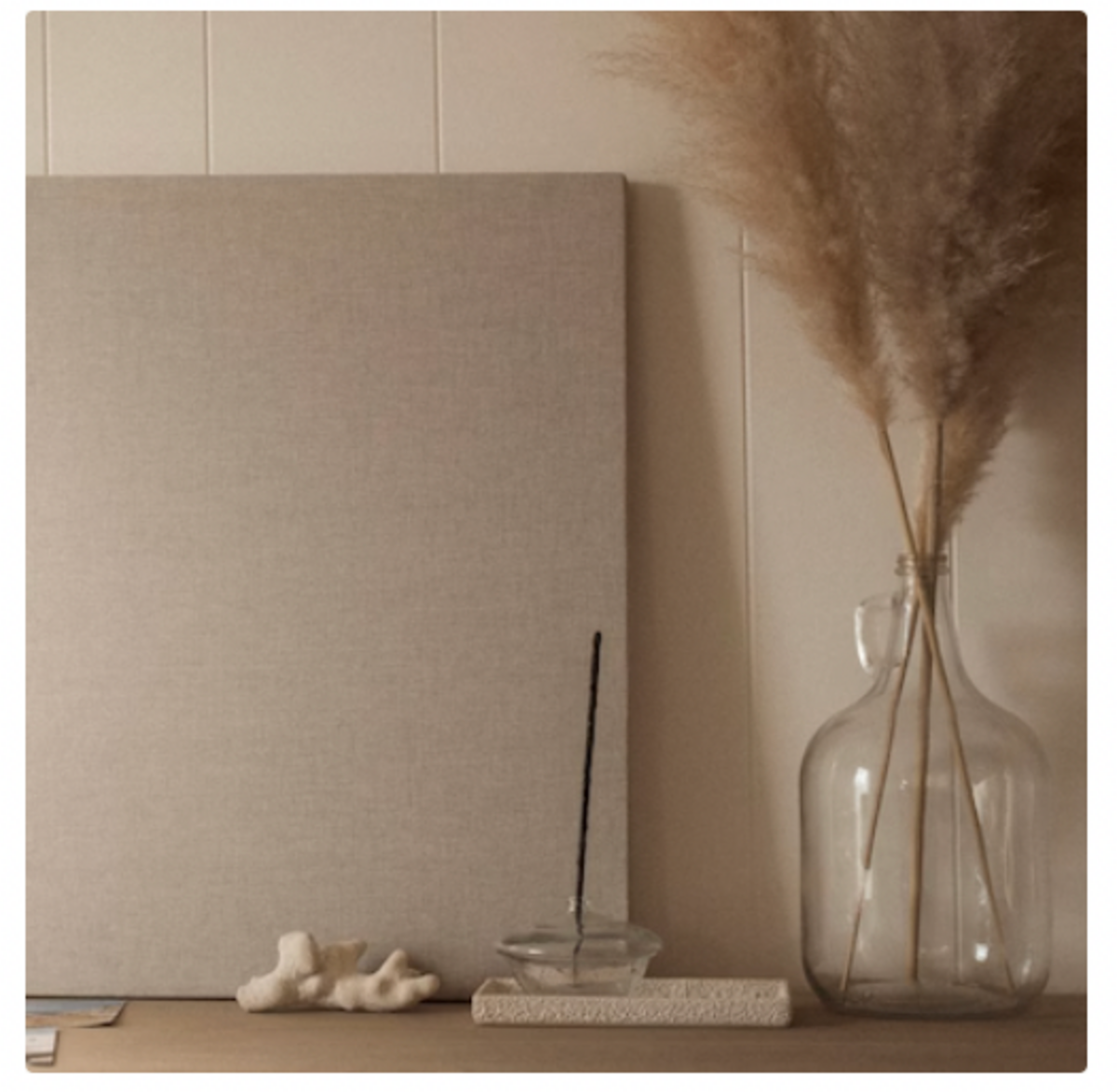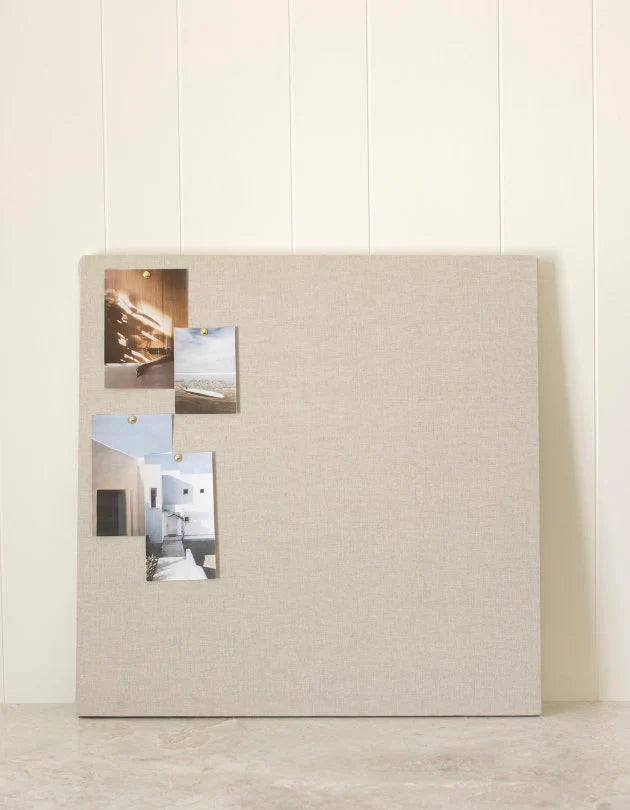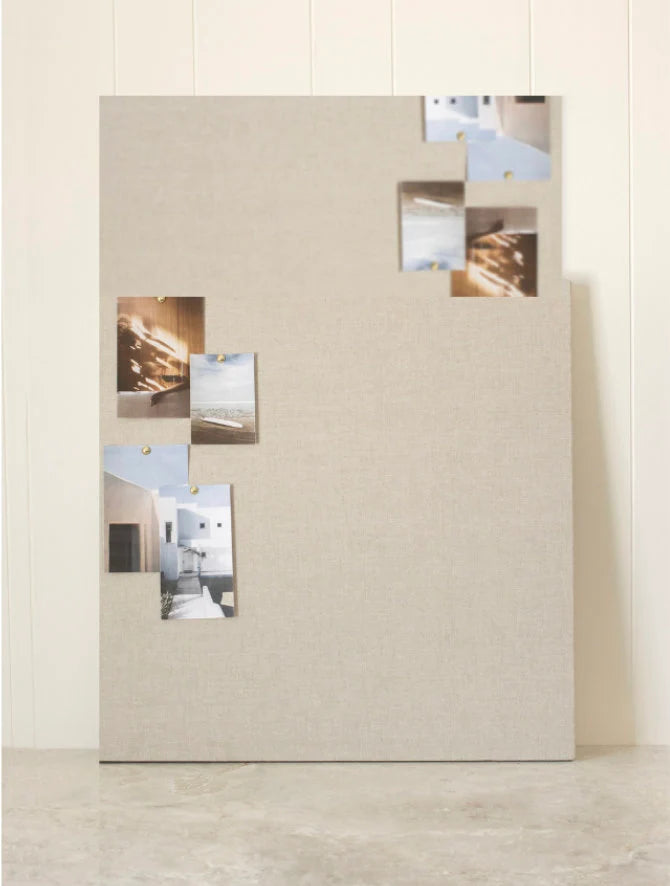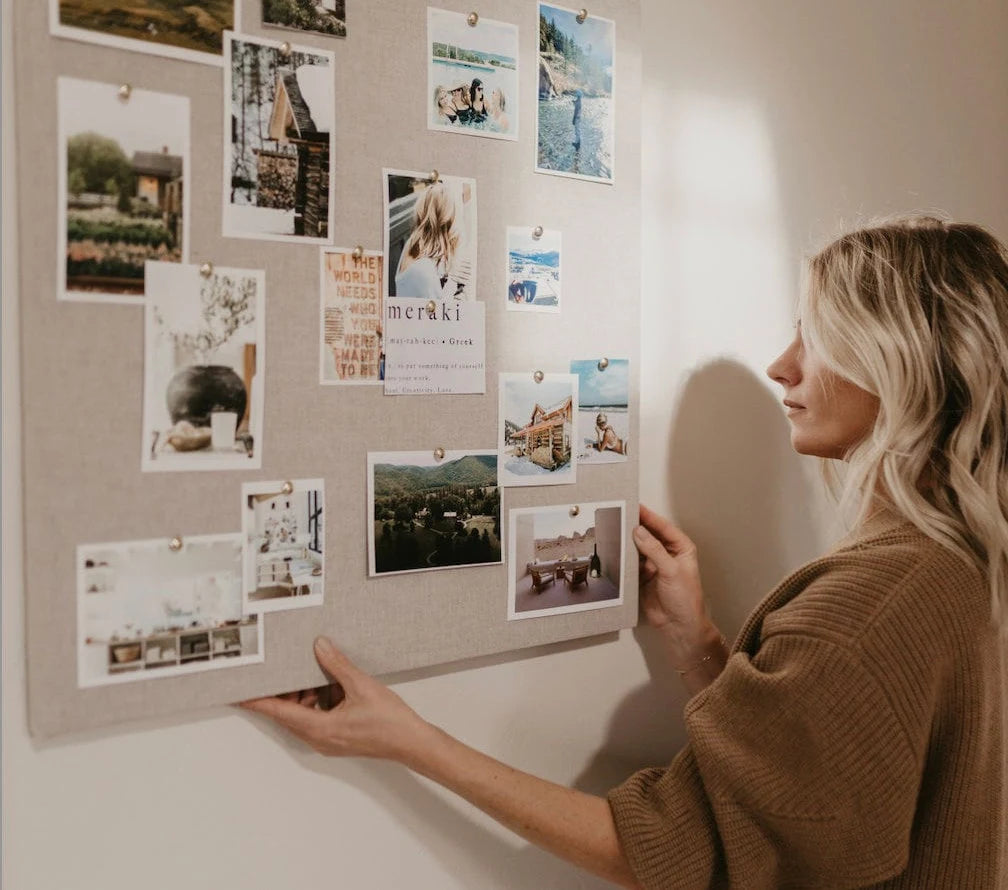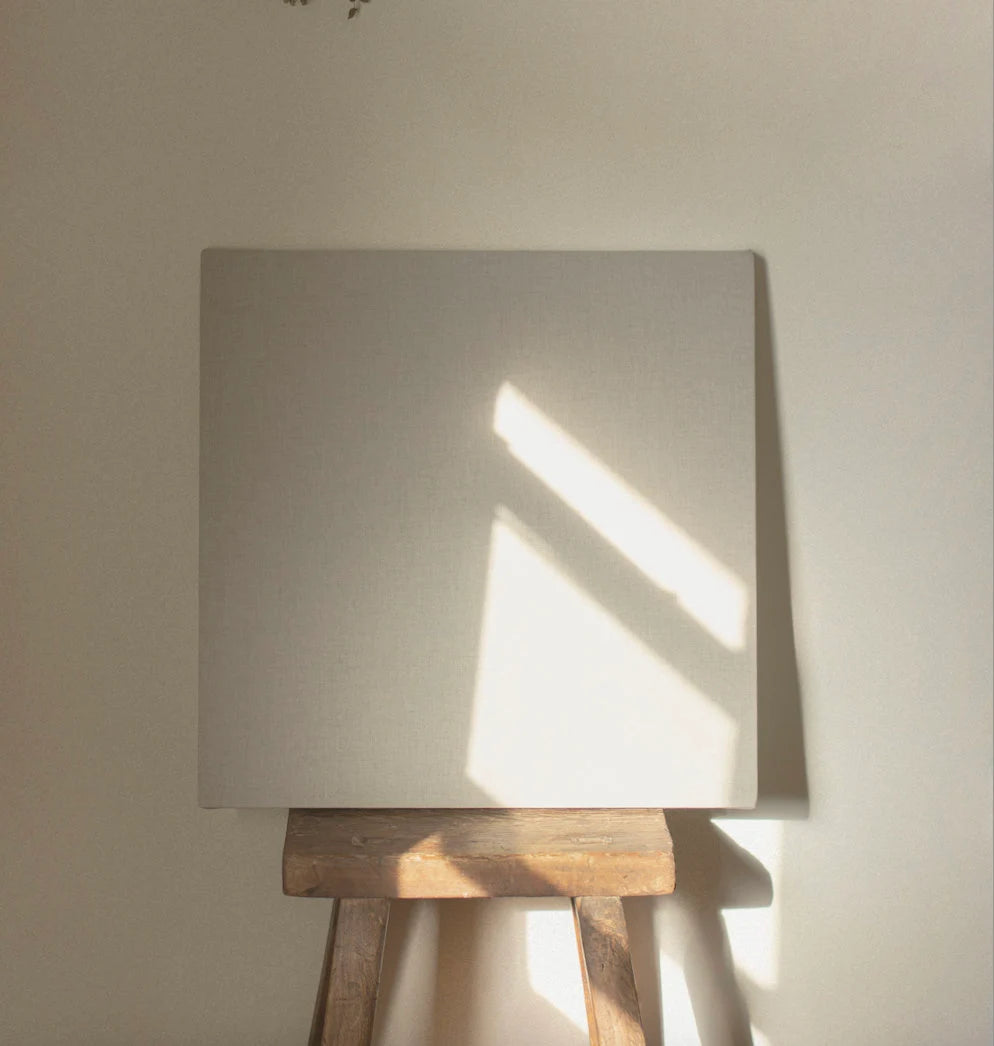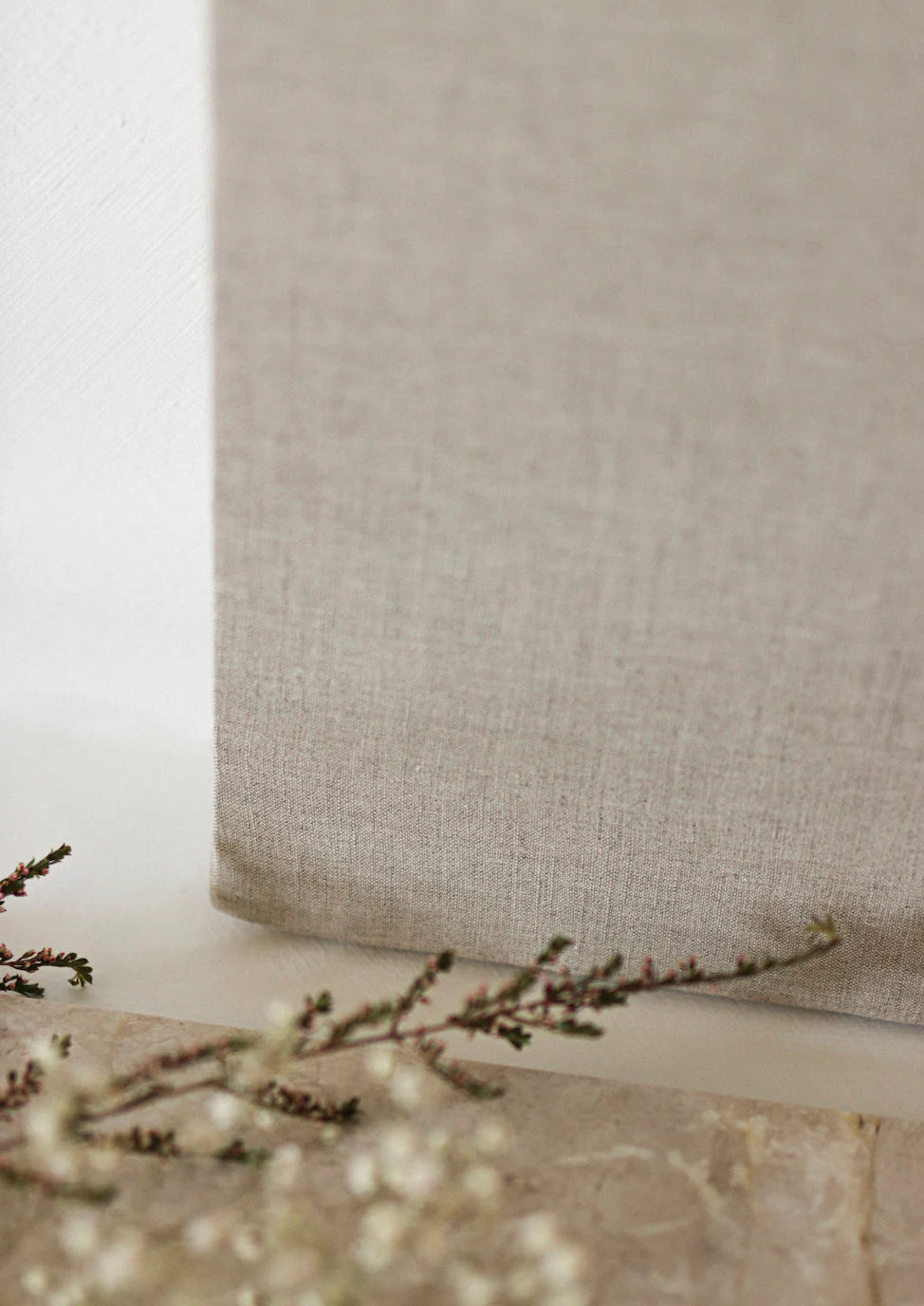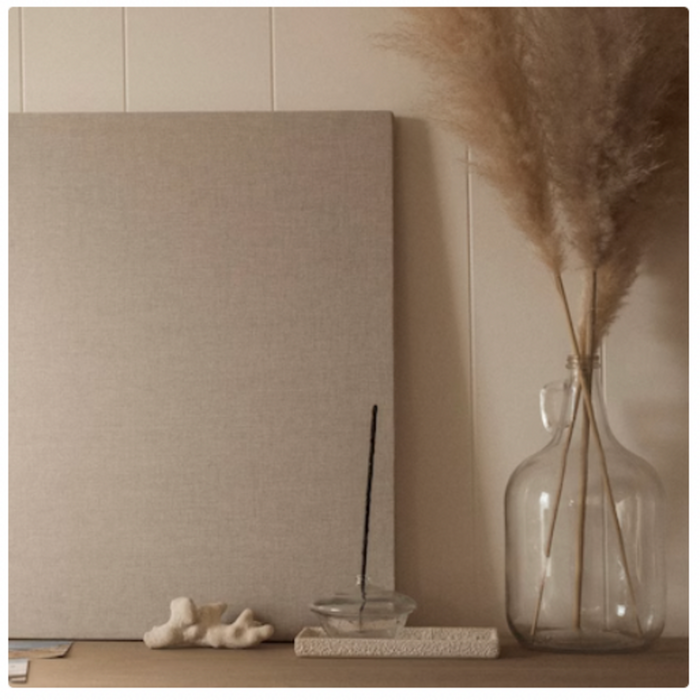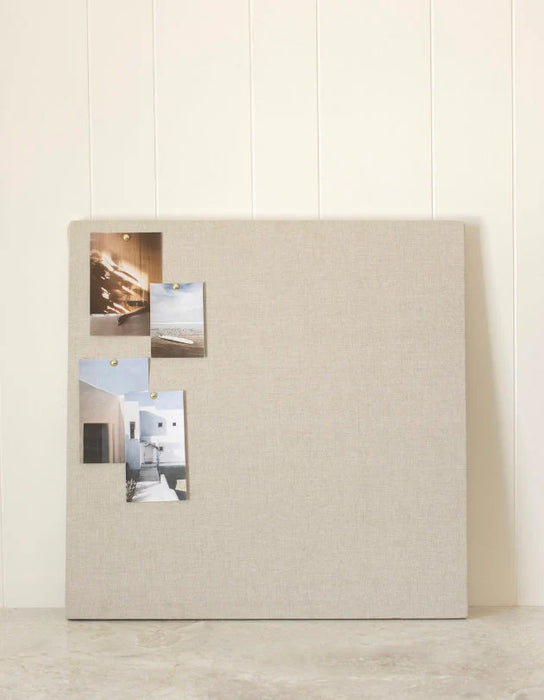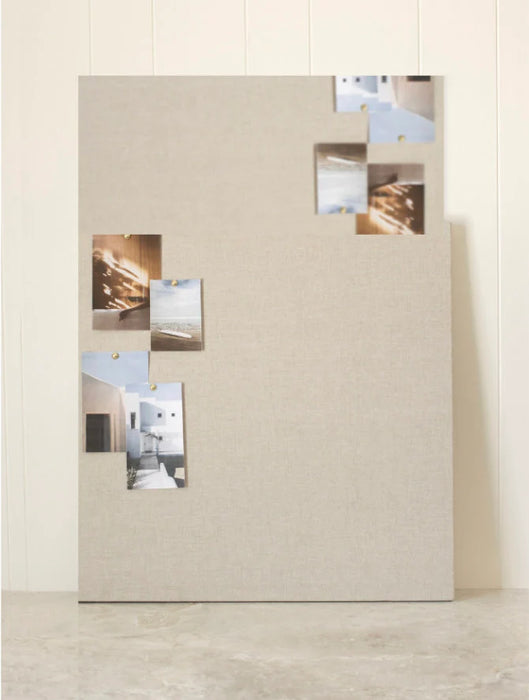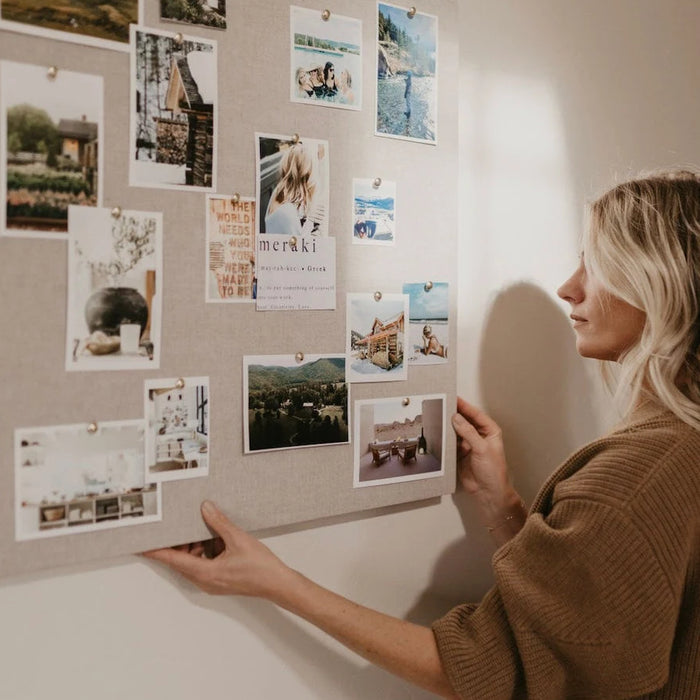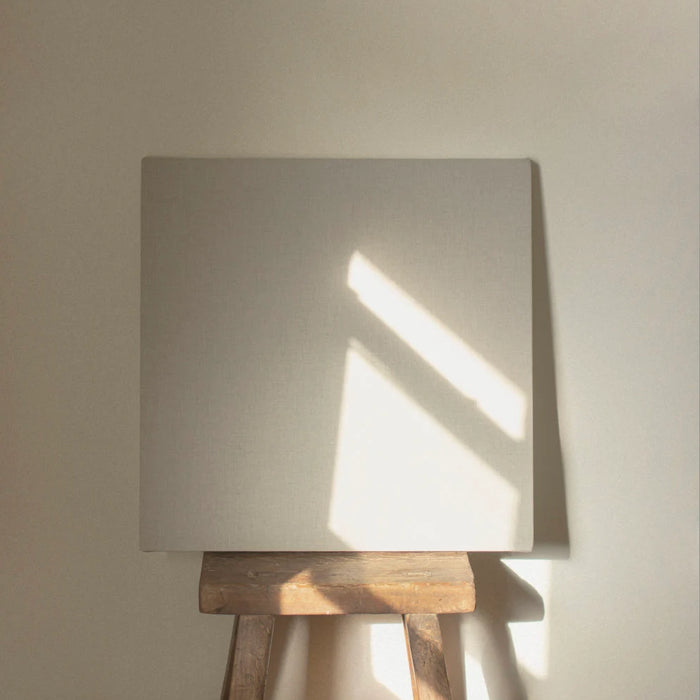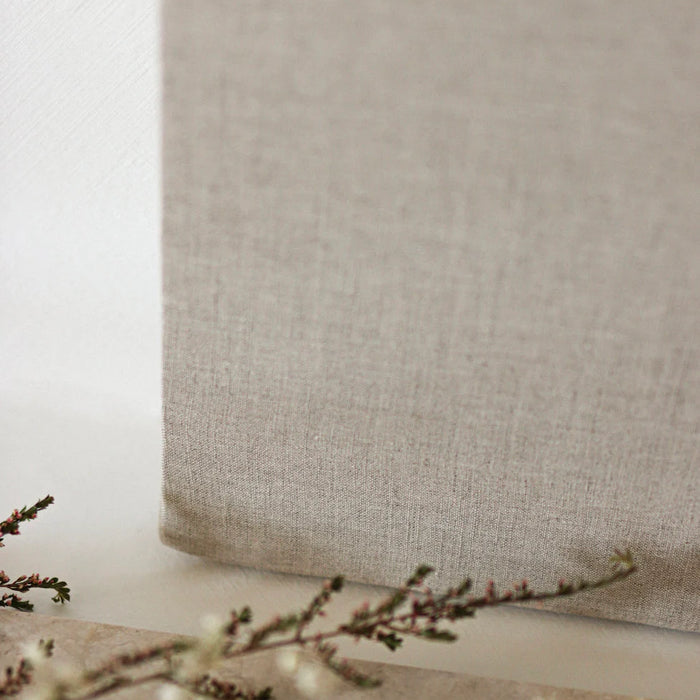 Frameless Linen Pinboard
A linen BULLETIN BOARD, just like a traditional pinboard, but gorgeous.

Luxe, minimalist, modern design and crafted by hand with incredible attention to detail and care. Perfect for any area of your home. Hooks can be added to hang vertically or horizontally.

Type of Board- High-density foam with mdf
Fabric- Neutral (grey-ish) linen
Size - 24"X 24" (1" thick)
Size - 24" X 36" (.5" thick)
Size - 36" X 48" (.5" thick)

Each linen board is made by hand using our original design. We construct each board from a base of sturdy fiberboard, with high density foam on top. We wrap each board with a luxe sustainable linen.
FAQ
Can I gift this item?
Absolutely! Just put the recipient's info in the shipping info.

What if I want to order more than four?
For bulk orders of 4 or more please email info@smartcookies.com and we'll be happy to help place your order!

When will my kit ship?
All of our products are handmade. Once you place your order, there is a two week lead time before shipping.