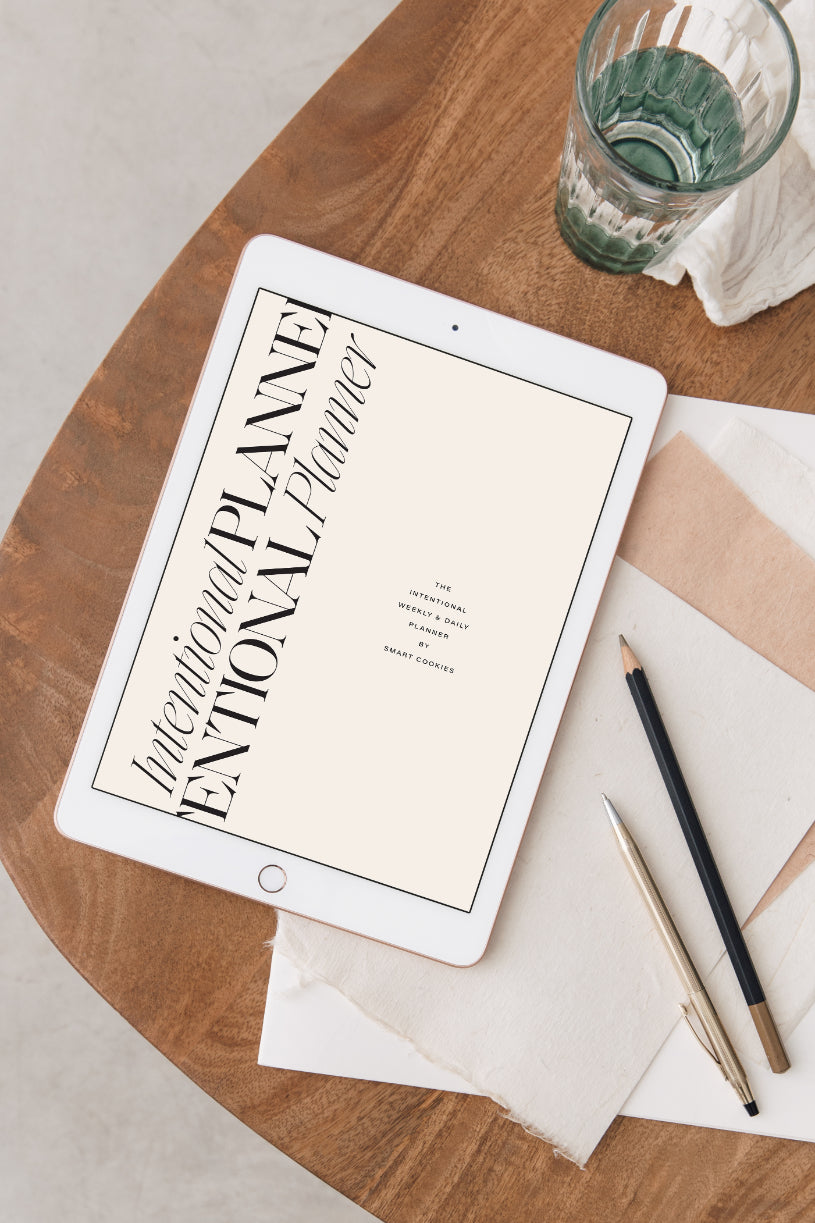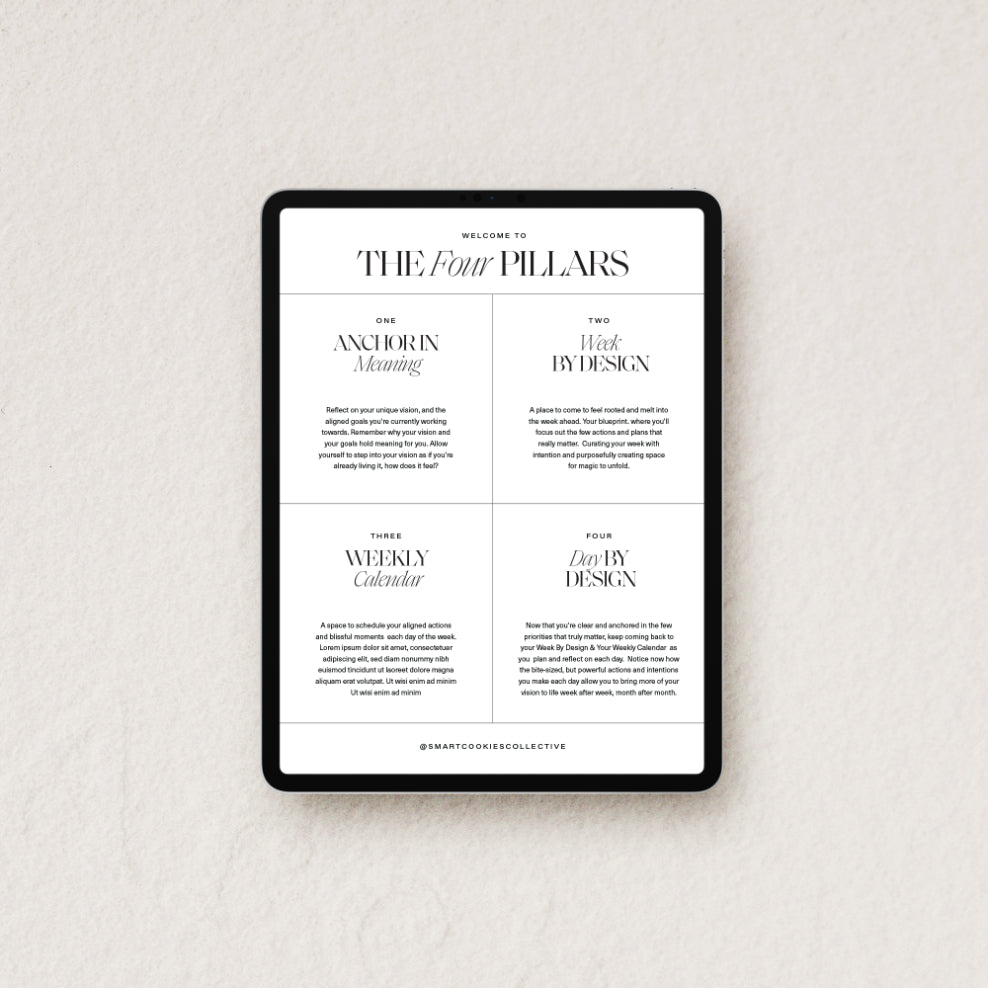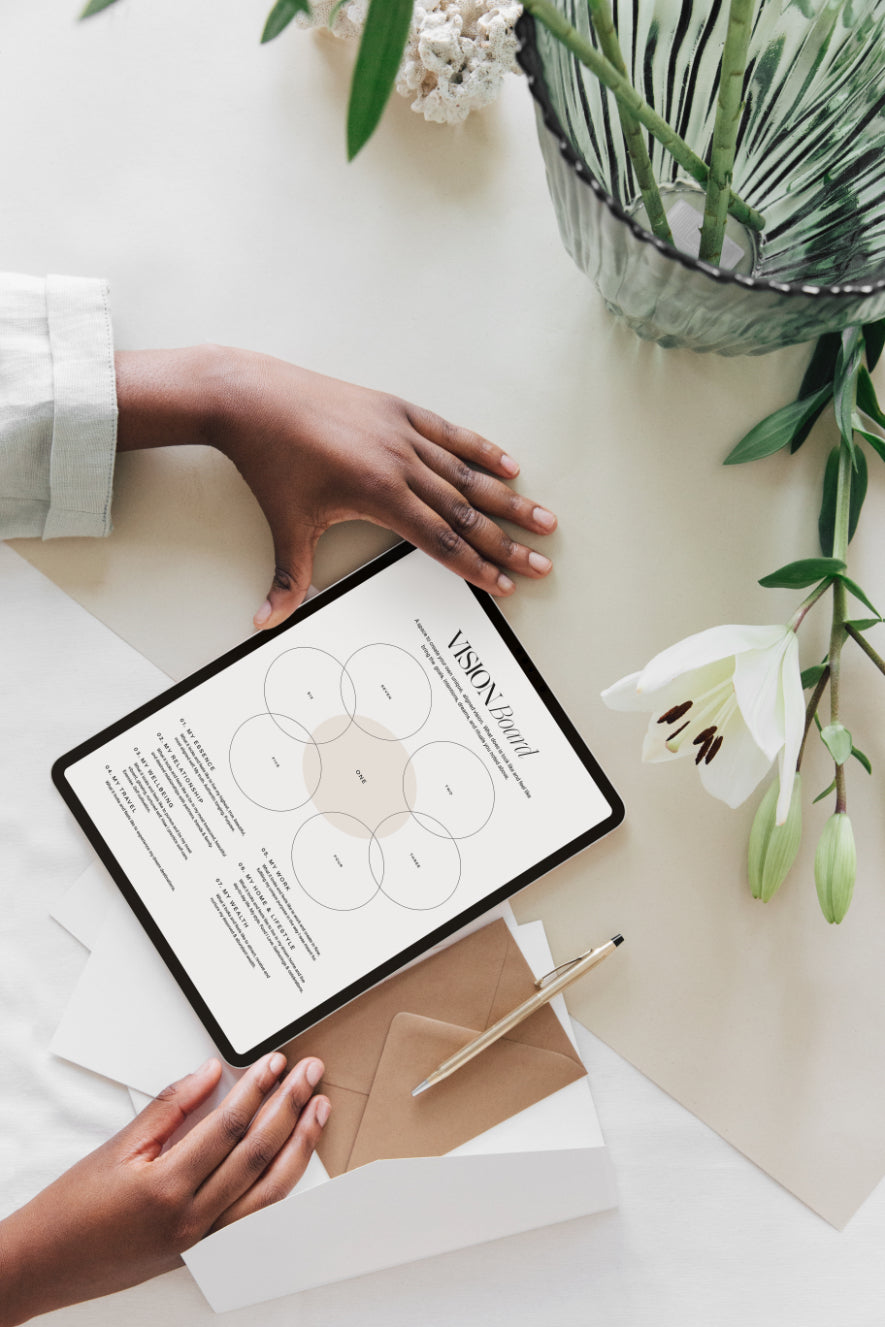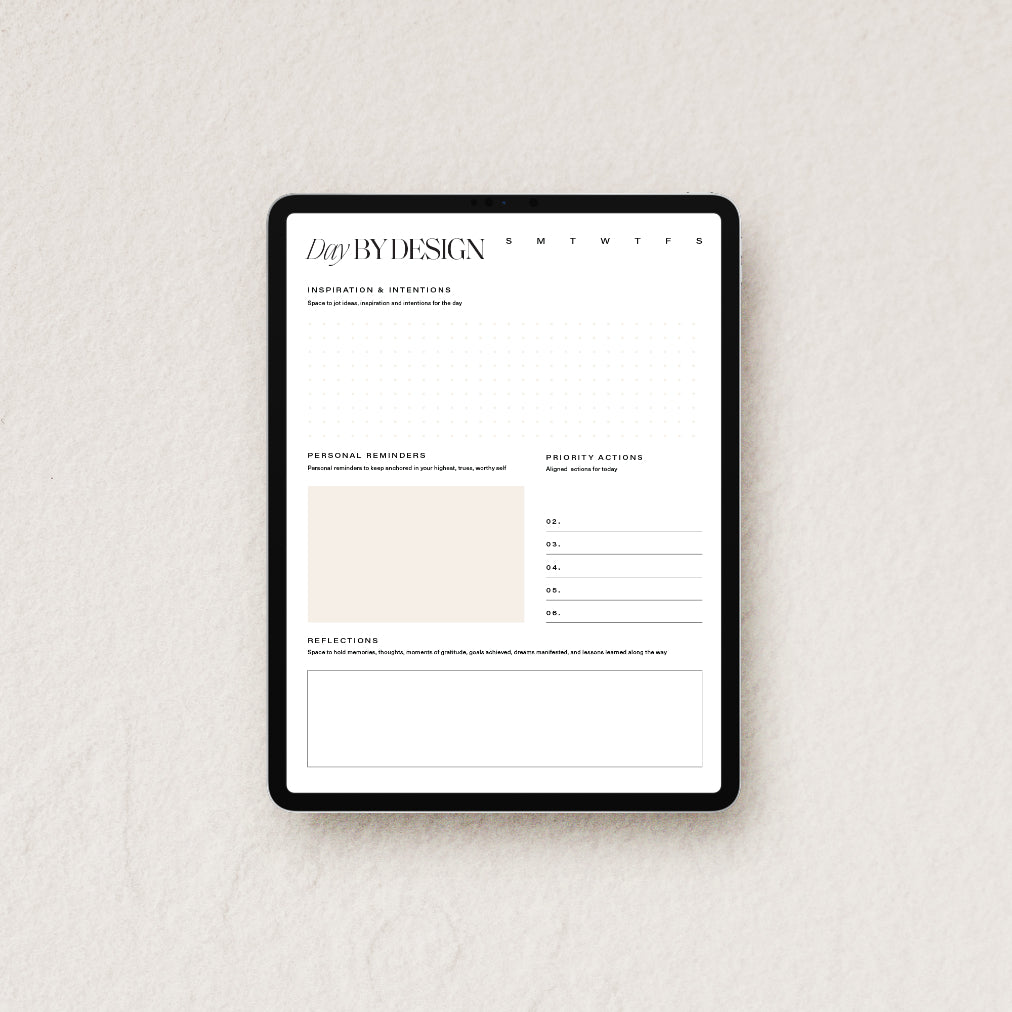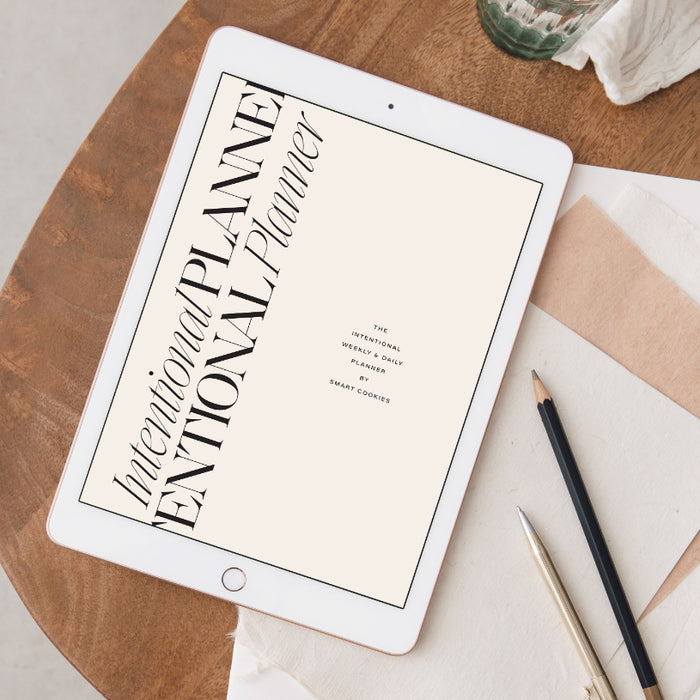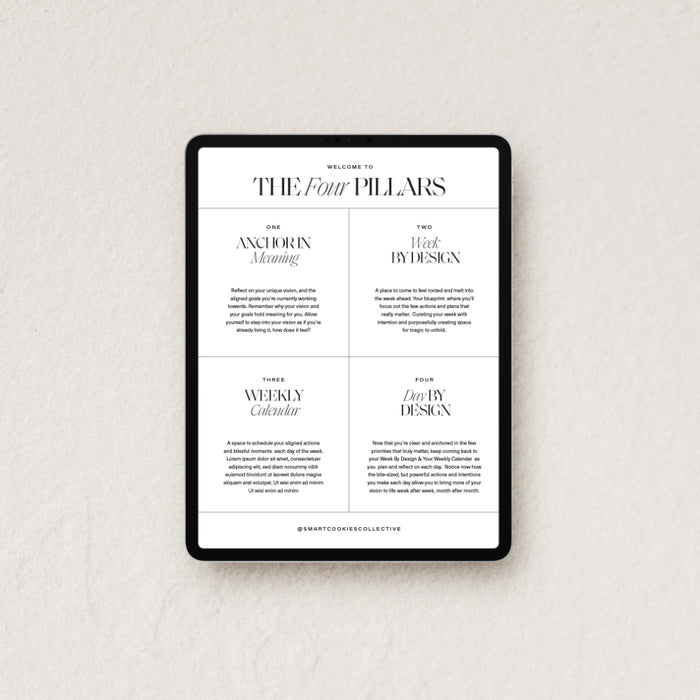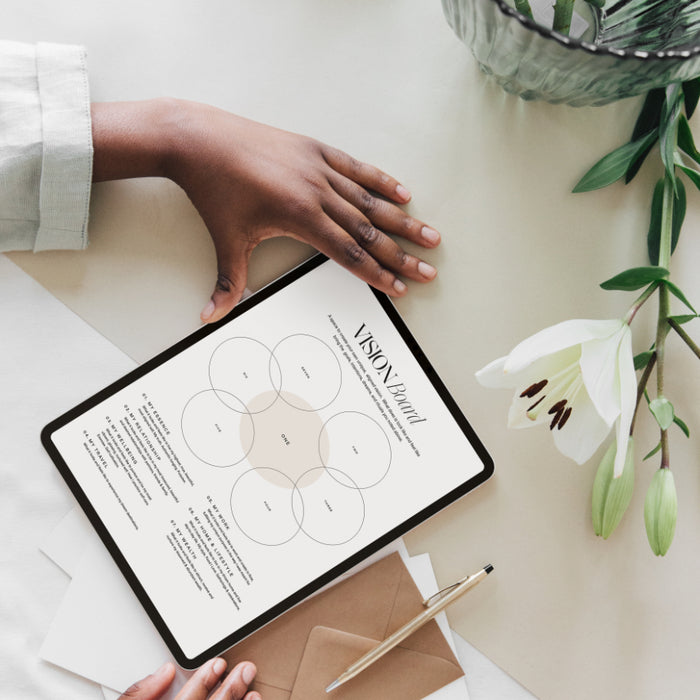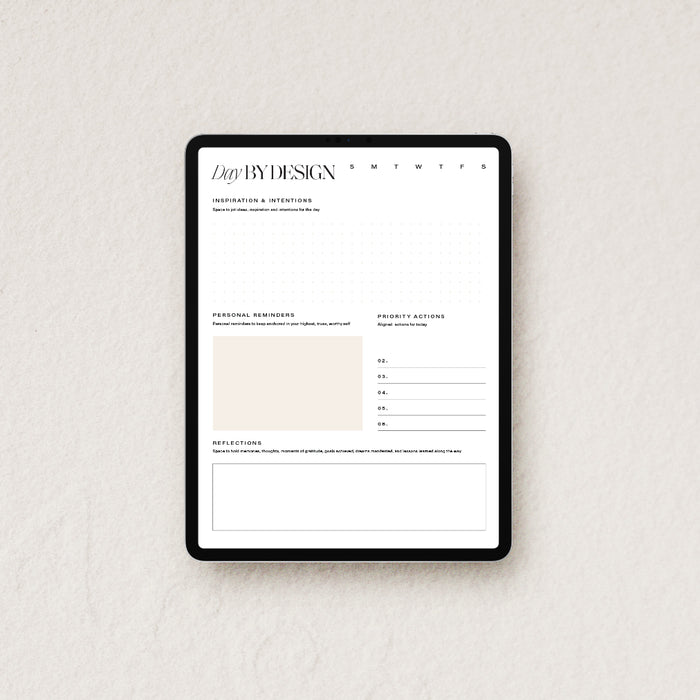 Weekly Intentional Planner
The planner that guides you to bring your unique vision and most meaningful goals to life one week at a time.
Space for your vision and big picture goals
Weekly dashboard templates to keep anchored in your intentions
3 different weekly calendar formats (choose which one you love!)
Reflection space to hold moments of gratitude, lessons learned, or observations.
Daily planning templates (Mon-Sun)
HOW TO DOWNLOAD
Add the item to your cart and proceed to checkout and payment.
Once processed, the files will be available to download.
Download the appropriate files, save to your computer, iPad or storage option, OR open directly your chosen application.
If you have any questions about the purchasing or downloading process, please contact us at info@smartcookies.com.
Important Information
The planner is designed to add pages as you go! Therefore, it does not come with all 365 days. You simply add the daily or weekly template as you need to.
There are THREE ways you can use your planner:
As a fillable pdf to use on your computer or iPad
Printed.
(This is the most magical!) With the one-time purchasing (or free download) of additional applications such as Goodnotes, Notability, Flexcil2, etc. However, the planner can be printed as well.
All sales are final. No refunds available.