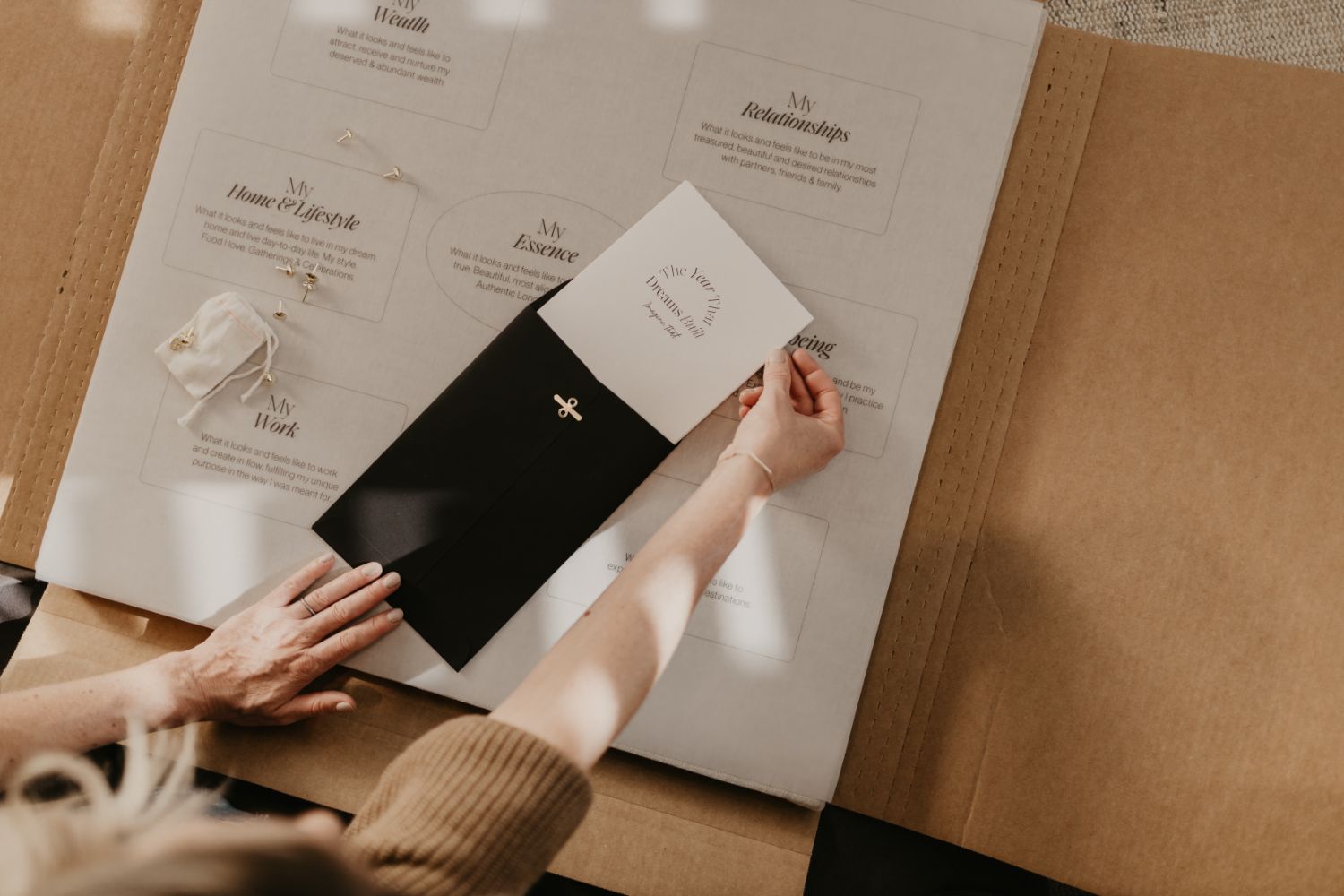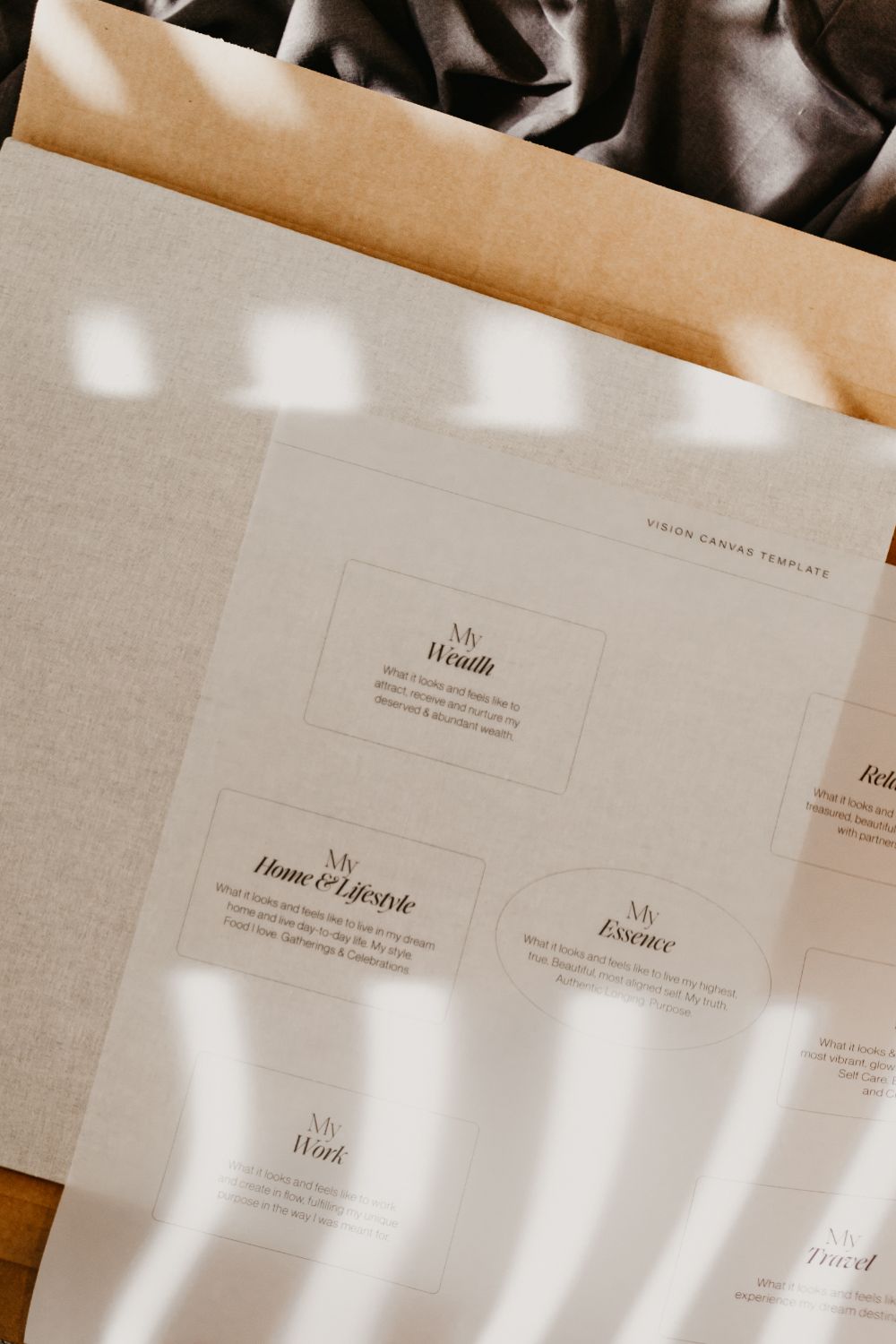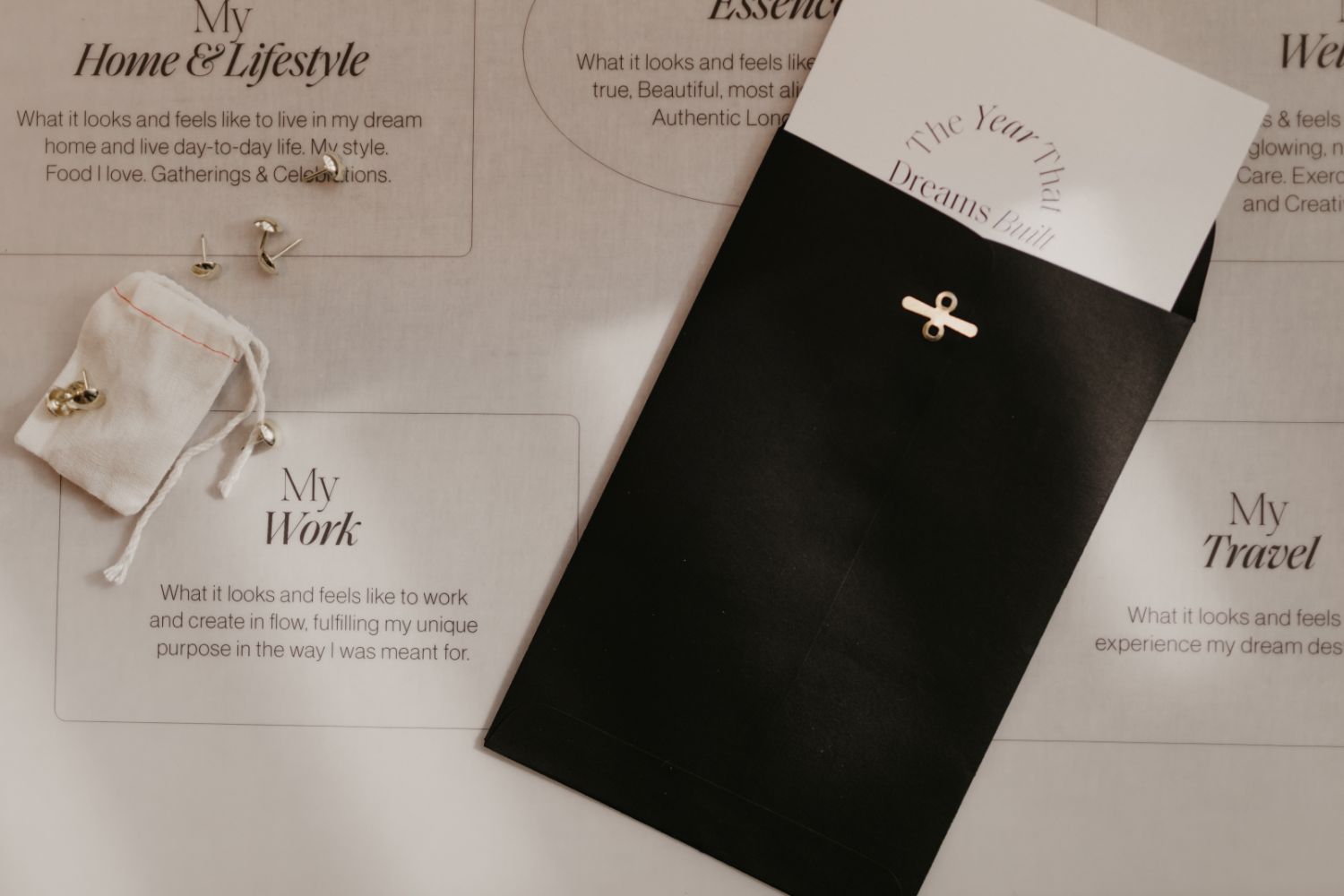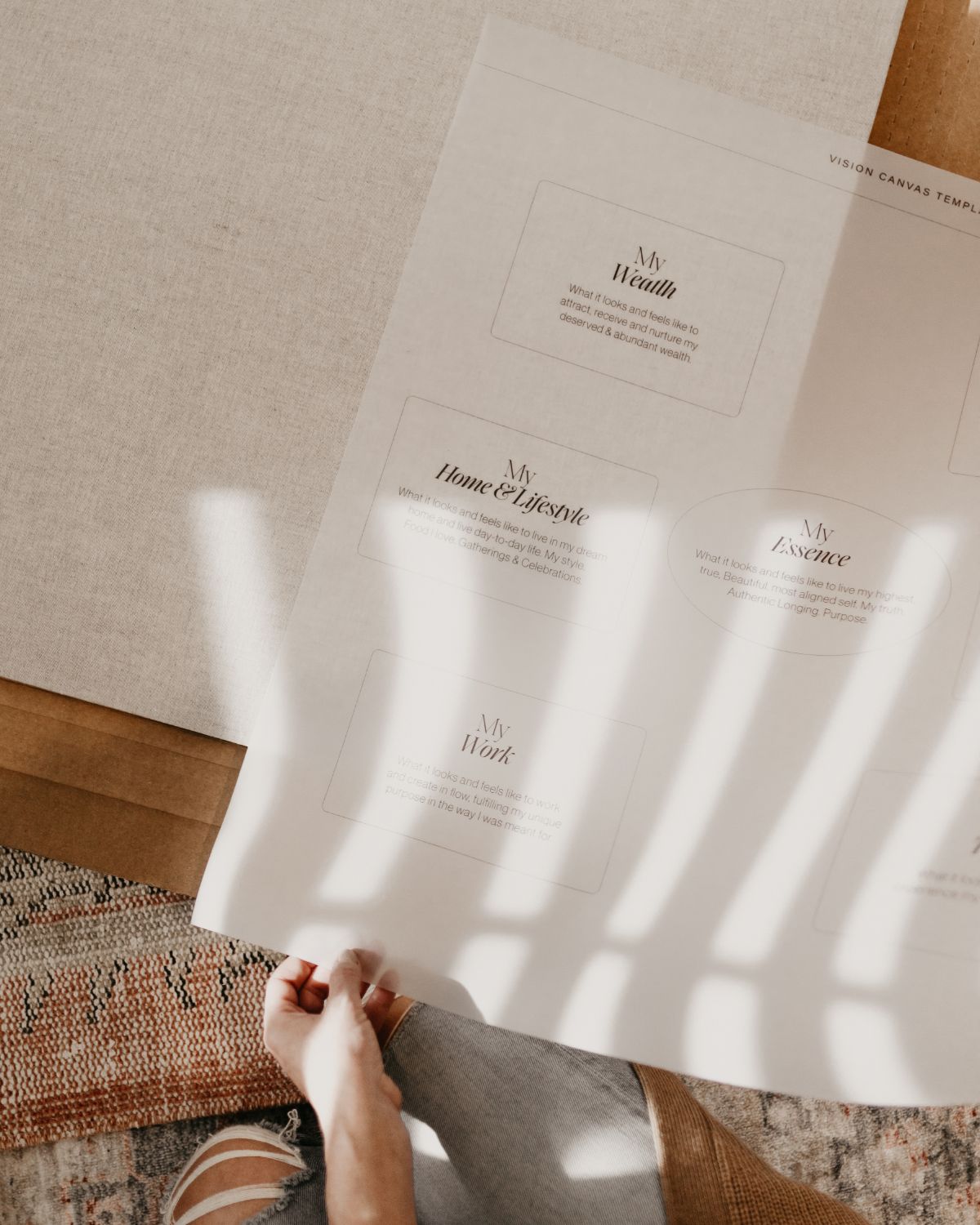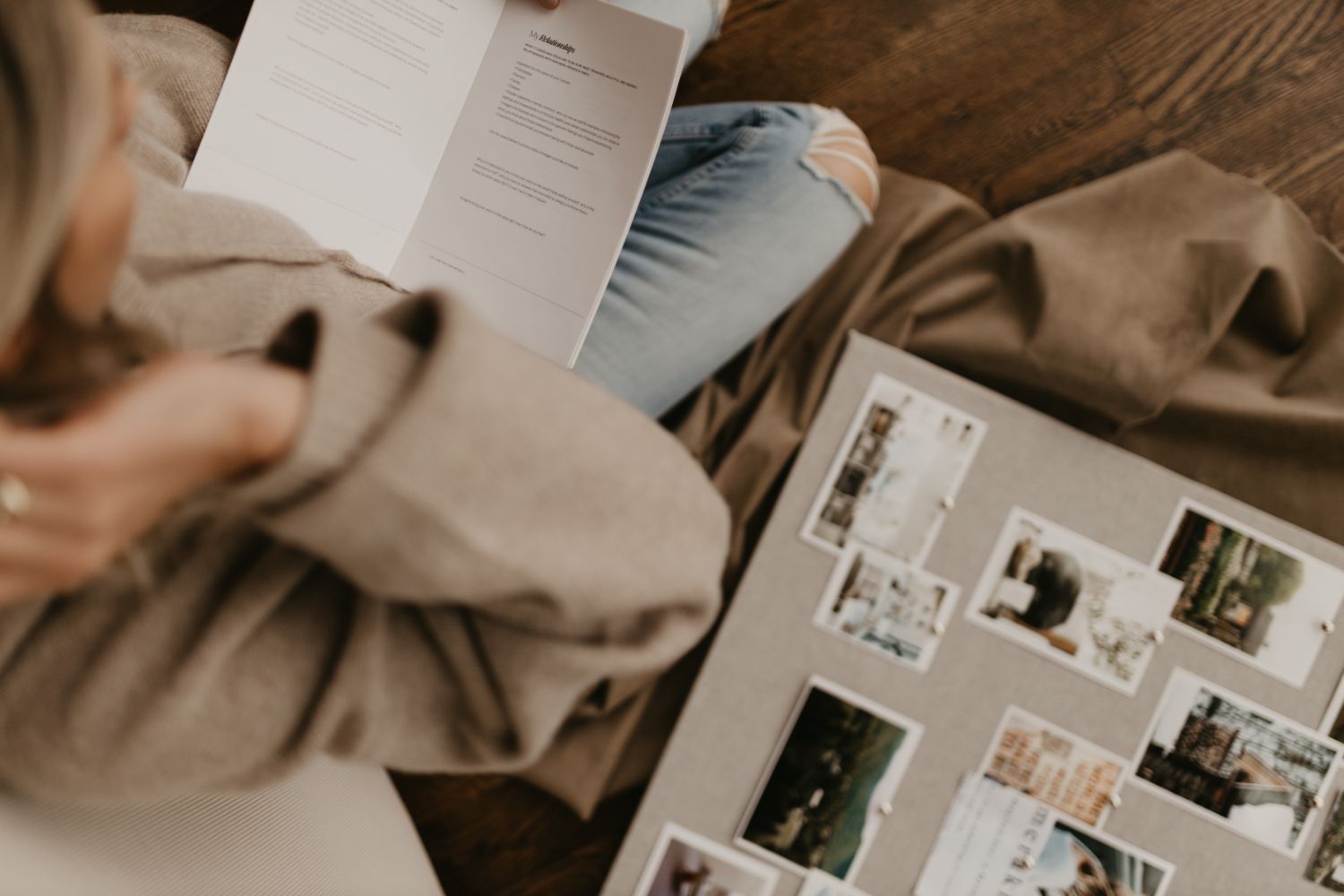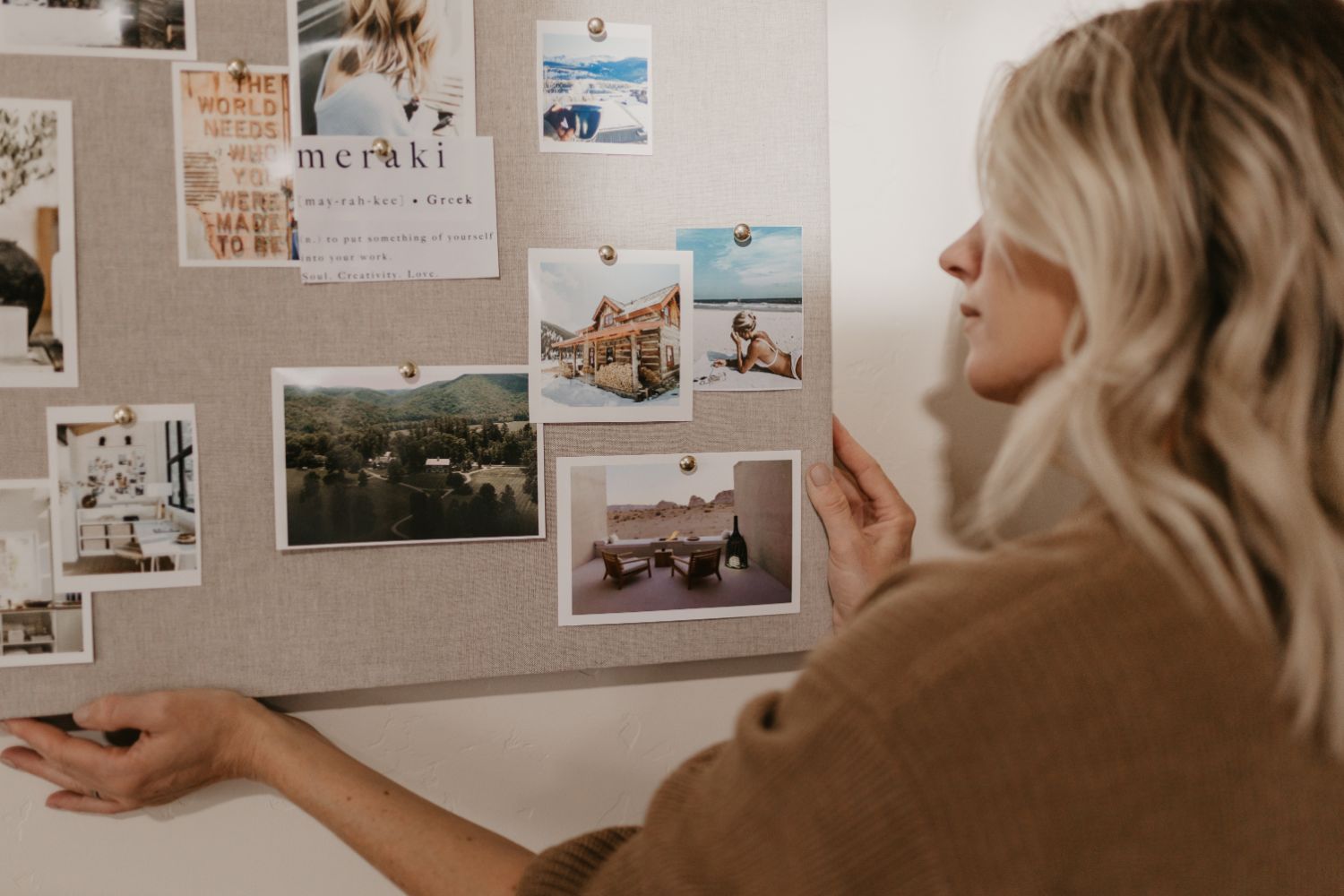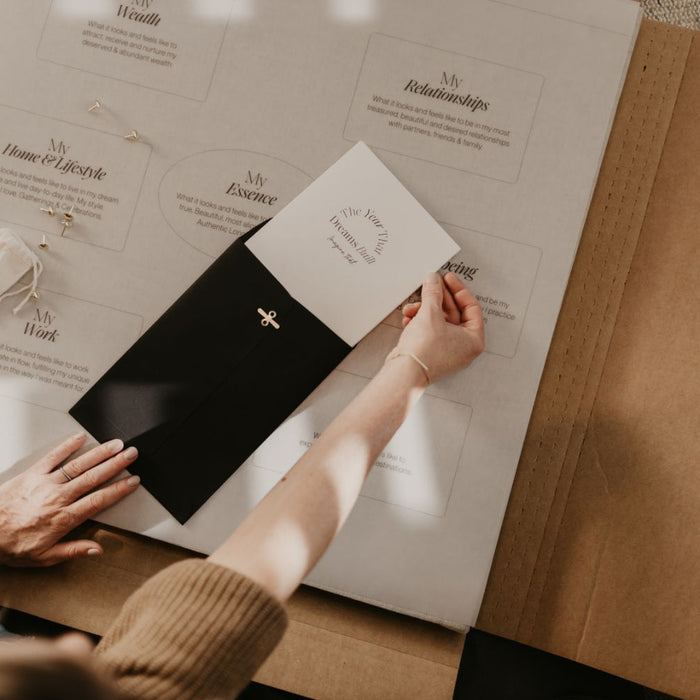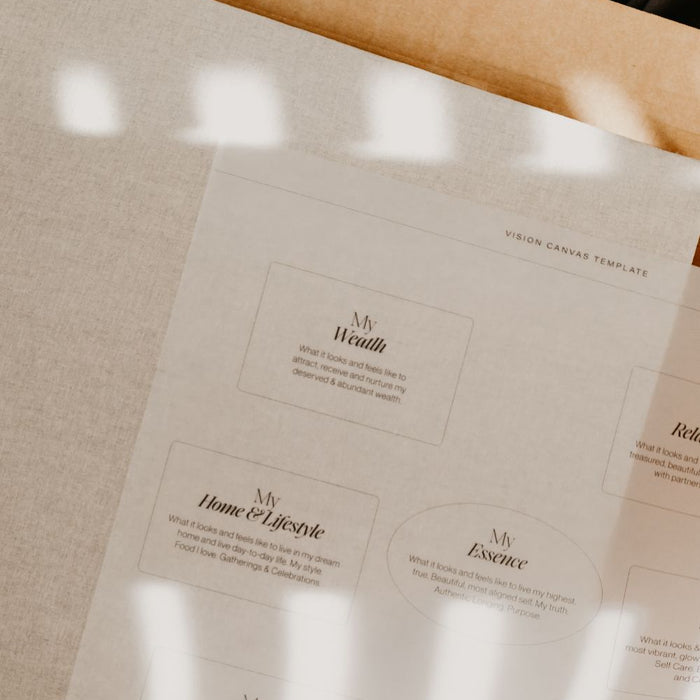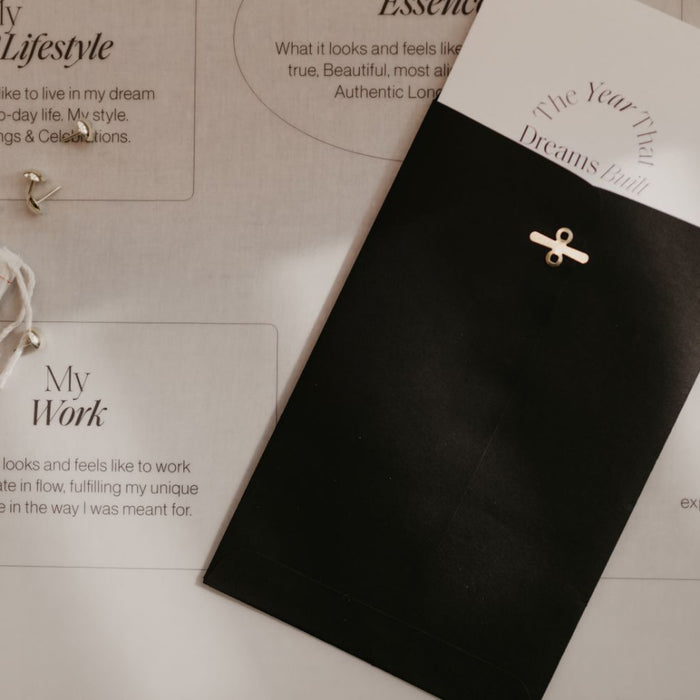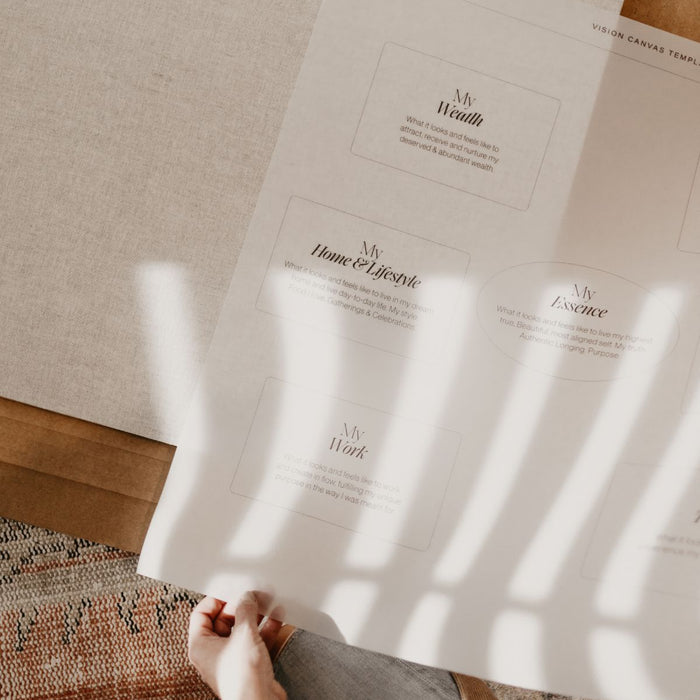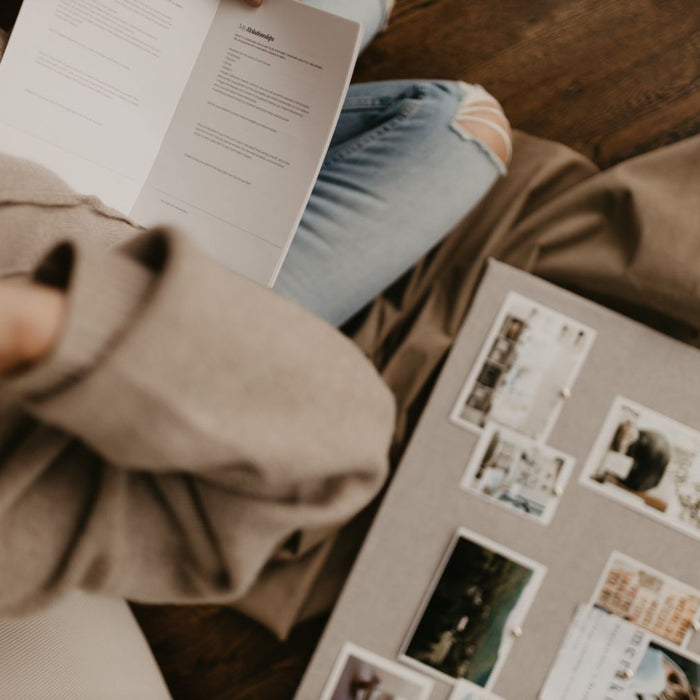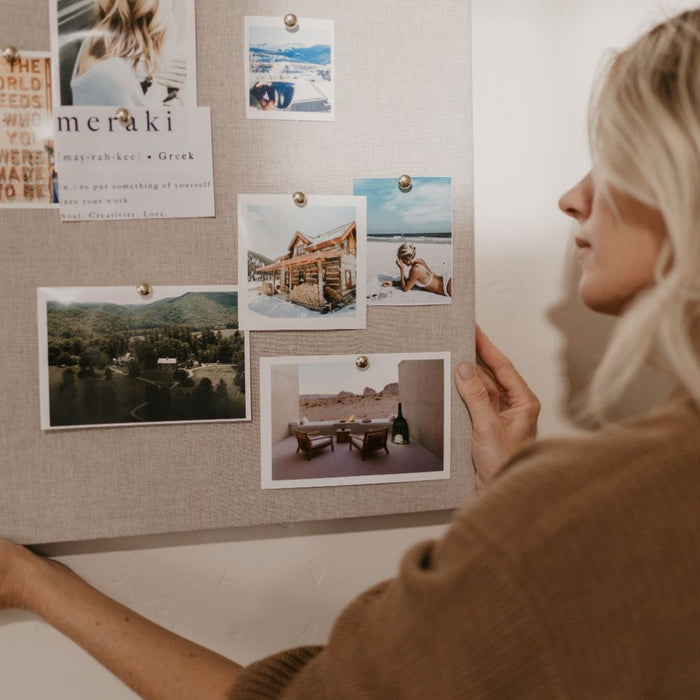 The Year That Dreams Built Kit Waitlist
This item is currently sold out. Join the waitlist below!
Elevated vision boarding essentials

Luxe linen pinboard along with the step-by-step guide and template to create a vision that's intentional, meaningful and beautiful.
WHAT'S INCLUDED
Linen Pinboard your 24" x 24" Canvas to create your vision. Lightweight & wrapped in luxe sustainable neutral linen. Lined on the back with artists grade cotton paper  ($197 value)
Guide + Journal guiding you step-by-step through The Year That Dreams Built Method™  to craft your unique vision($47 value)
Template Overlay your blueprint inspired by elements from Feng Shui & Astrology, outlining my trademark pattern for placing your images on your board with meaning & intention.
Luxe Brass Push Pins to beautifully pin your images on your canvas
FAQ
Can I gift this item?
Absolutely! Just put the recipient's info in the shipping info.

What if I want to order more than four?
Please email info@smartcookies.com and we'd be happy to help set up your order and provide a 10% discount!

When will my kit ship?
Kit's are set to ship 3-4 weeks after orders are placed.